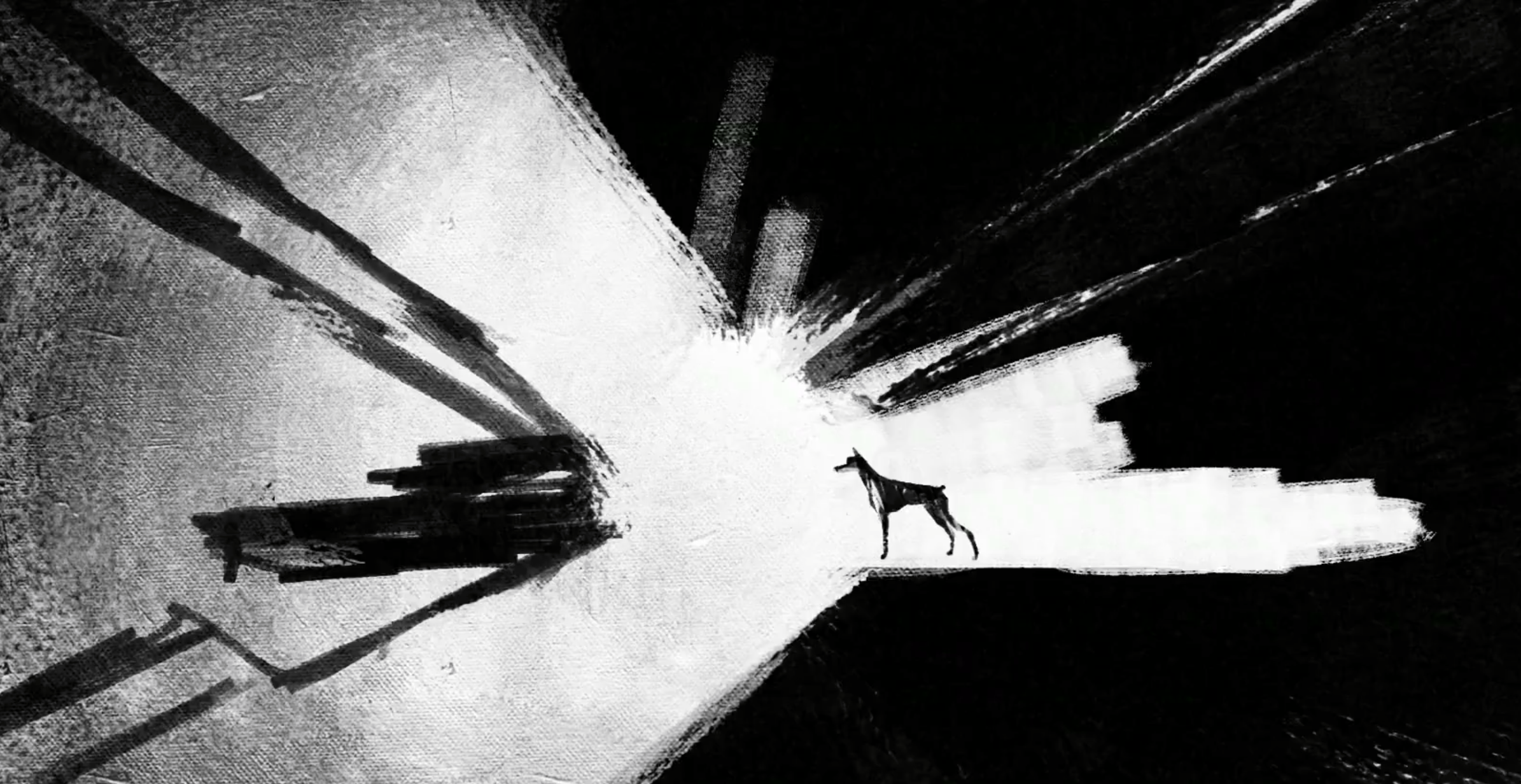 Los directores Kris Merc y Benjy Brooke dirigen este onírico videoclip del grupo The Peach Kings. El trabajo, que explora la adición, la lujuria y la autodestrucción, pretende hablarnos sobre el dolor que puede provocar sentirse atrapado por el pasado.
Para crear al personaje principal, Merc y Brooke estudiaron a varios criminales de guerra. La intención era entender su complejo comportamiento moral y su carácter dual. Esta dicotomía acabó convirtiéndose en la clave para desarrollar el argumento de la pieza.
En lo formal, los directores investigaron con diferentes materiales como papel de periódico, tiza, cartón negro, crayones blancos, lápices… Fue durante este proceso cuando definieron el libro de estilo: blanco y negro, sombras muy duras y surrealistas, formas geométricas y angularidades extremas.
La realización del videoclip fue bastante rápida, apenas mes y medio. Durante esta etapa Merc y Brooke trabajaron en las instalaciones de Ataboy, productora de la cinta, con cuatro de sus animadores. Usaron principalmente Animation Photoshop, lo que les permitió una manipulación total de las texturas.
The Peach King son un grupo de Los Ángeles. Su sonido está, según sus miembros, en algún lugar entre Portishead, Led Zepellin, The Kills y Nacy Sinatra. La formación nació en 2010 y tiene dos discos: Handsome Moves (2012) y Mojo Thunder (2014).