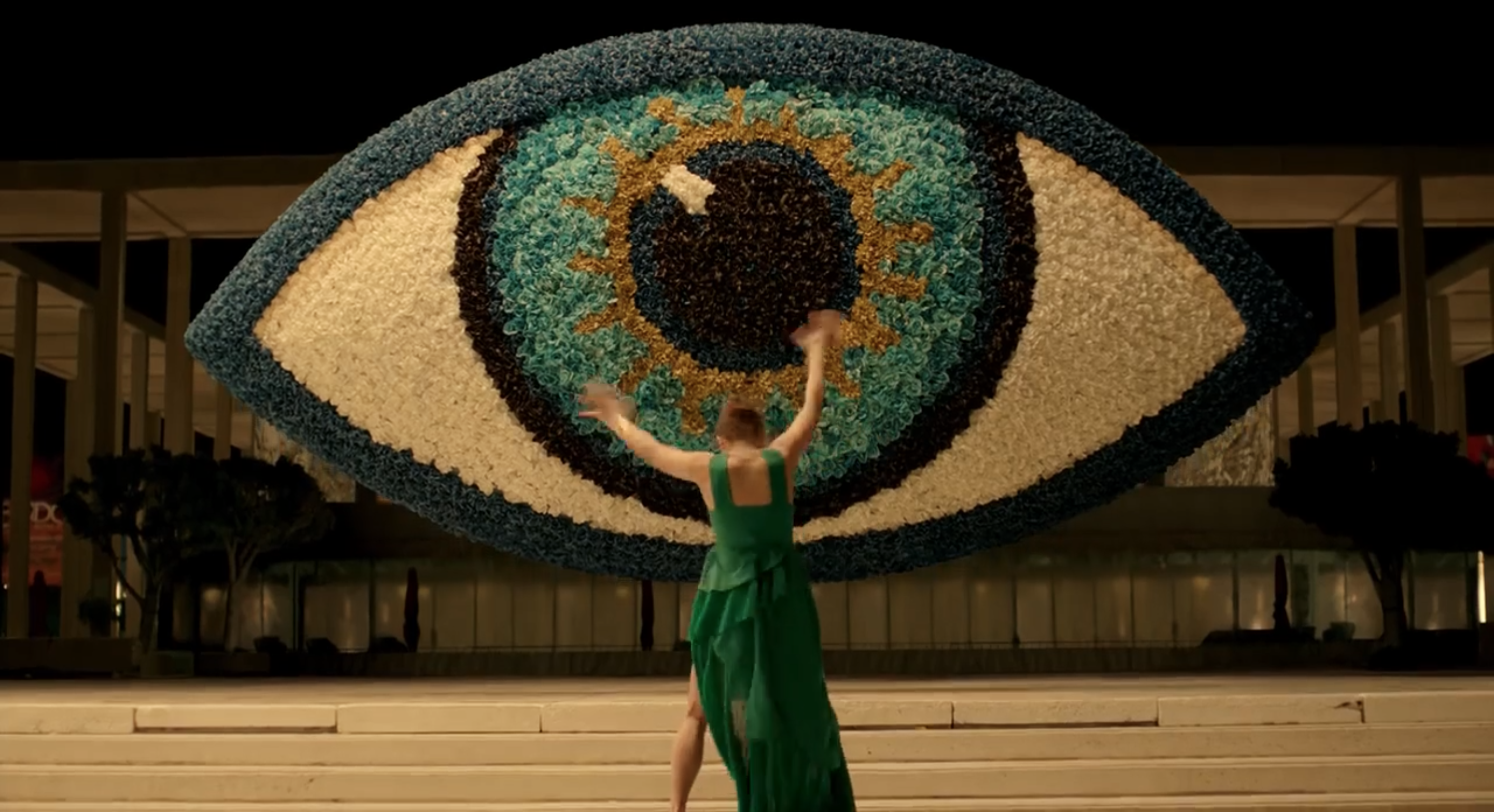 Continuando con el repaso de los mejores trabajos de la temporada pasada, hay una pieza que, para The HUB, destaca sobre todos los demás. Hablamos por supuesto de Kenzo World, el increíble trabajo que Spike Jonze realizó para la marca de perfumes japonesa.
Kenzo World, más que un anuncio, es toda una declaración de intenciones de la marca de cosméticos. Ya que con este trabajo, nos definen el espíritu de la mujer a la que quieren llegar. Una mujer libre, que se expresa sin restricciones, sin miedos, sin vergüenza. Una mujer a la que no le importa ser delicada o femenina, ni estar perfecta o guapa. Una mujer que simplemente baila dejándose llevar por sus instintos y emociones, sin importarle si lo hace bien o mal, o si gusta o no.
Y nadie mejor indicado que Spike Jonze para traducir en imágenes el ideario de la marca. Partiendo de su antiguo videoclip de Fatboy Slim, Weapon of choice (2011), el director crea un comercial completamente fuera de lo normal, repleto de humor, energía, descaro y elegancia.
La actriz y bailarina Margaret Quelley (The Left Lovers) da vida a este maravilloso personaje, cuyos movimientos fueron creados por Ryan Heffington (responsable de la coreografía de Chandelier de SIA), usando como base la canción Mutant Brain, de Sam Spiegel & Ape Drums Feat.
Además es destacable la elegante, suave y delicada fotografía de Hoyte van Hoytema, que ya colaboró con Jonze en el largometraje Her. Y por otro lado, los impecables efectos especiales de Digital Domain, que han conseguido logros como el plano en el que la chica baila frente a un espejo gigante, sin que se vea ni la cámara, ni al equipo.